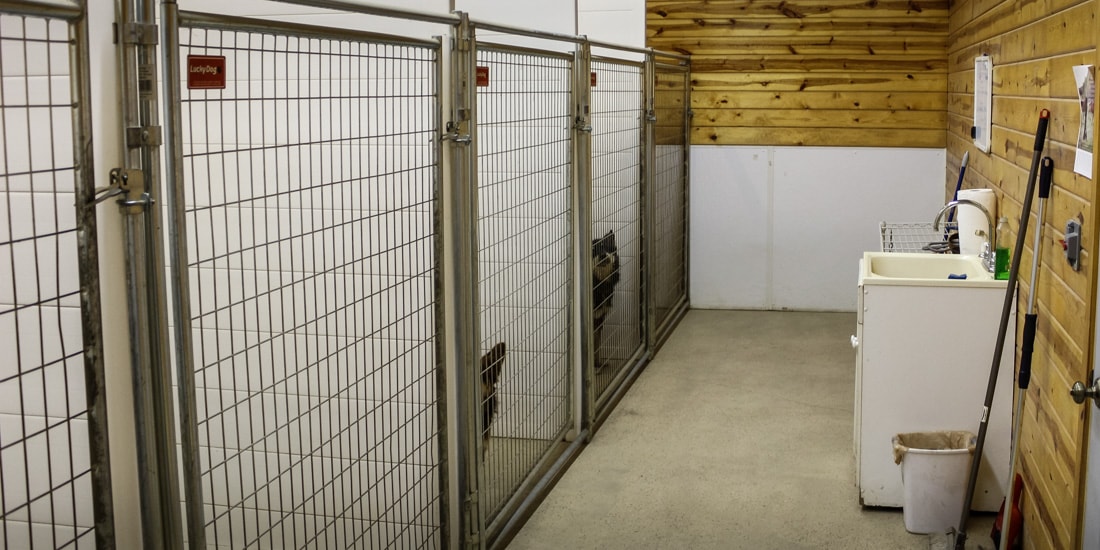 The "Dog Boarding Building" is a very well equipped building for your dog. The facility has 17 spacious climate controlled runs and an indoor arena.
The runs are divided into 3 separate rooms for a calm and peaceful environment. The climate controlled run is equipped with a solid privacy wall between each run and a doggy door to a larger portion of the run giving them a great deal of space to move around.
Your dog will be taken out a minimum of 3 times per day. They are taken for a short walk around the ranch, allowing them to "do their thing", and then given time to play in the arena. We enjoy playing with the dogs, so if your dog enjoys doing anything in particular, let us know, and we will be happy to make sure to include the activity.
We encourage you to bring along any bedding or toys to help your dog be as comfortable as possible in their stay with us. We also have you provide the food so as to keep them on their normal diet. Your dog will be fed as per your instructions.