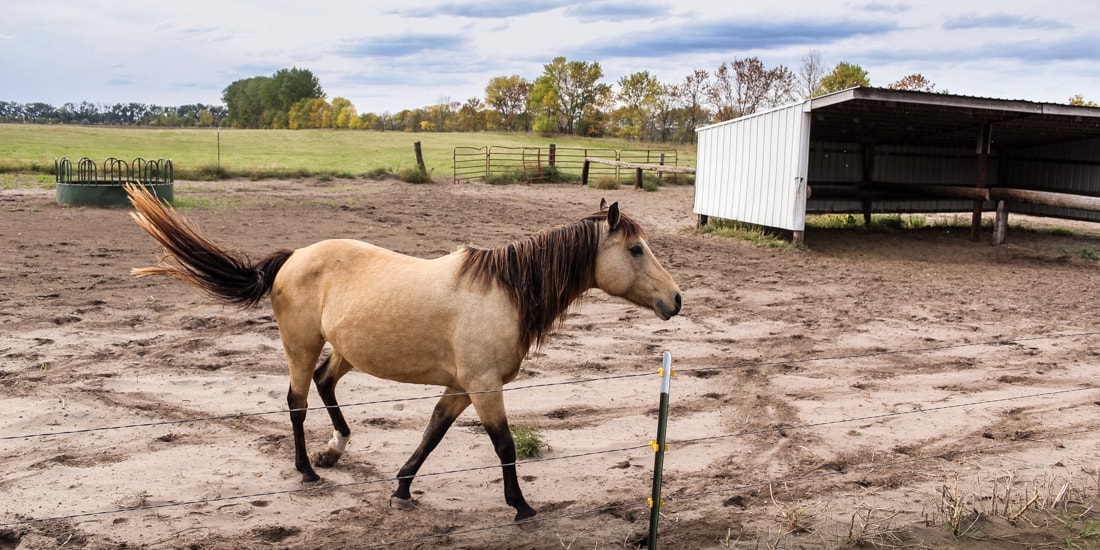 Drive in to our country haven and you will be met with a park-like view in a very peaceful setting.
Horse owners can relax in our "Boardwalk Building" has all of your needs in one building. A lounge, indoor round pen, and Tack and Tie Stall areas.
The lounge provides a comfortable place to enjoy refreshments. There is also a kitchen area available as well. It is the perfect place to relax before and after a horse ride.
The tack room is very accommodating. Our boarders appreciate the large tack compartments. Each contains two saddle racks with ample space for more equipment. Just a couple steps away are 4 tie stalls constructed with beautiful cedar posts and thick pine boards. The horse stands comfortably with sweet smelling prairie hay in the manger while it is groomed and saddled.
Our outdoor boarding has very large dry lot areas equipped with shelters, water, and hay. The pastures are of good size that allows your horse to stretch their legs and feel like a horse.
The indoor training pen has innovative seating, just right to observe while a trainer works with a horse. The walls of this 32' diameter area are of the same soothing pine as the lounge and tack room.